62: On a Scale of 6 to 9...
a year ago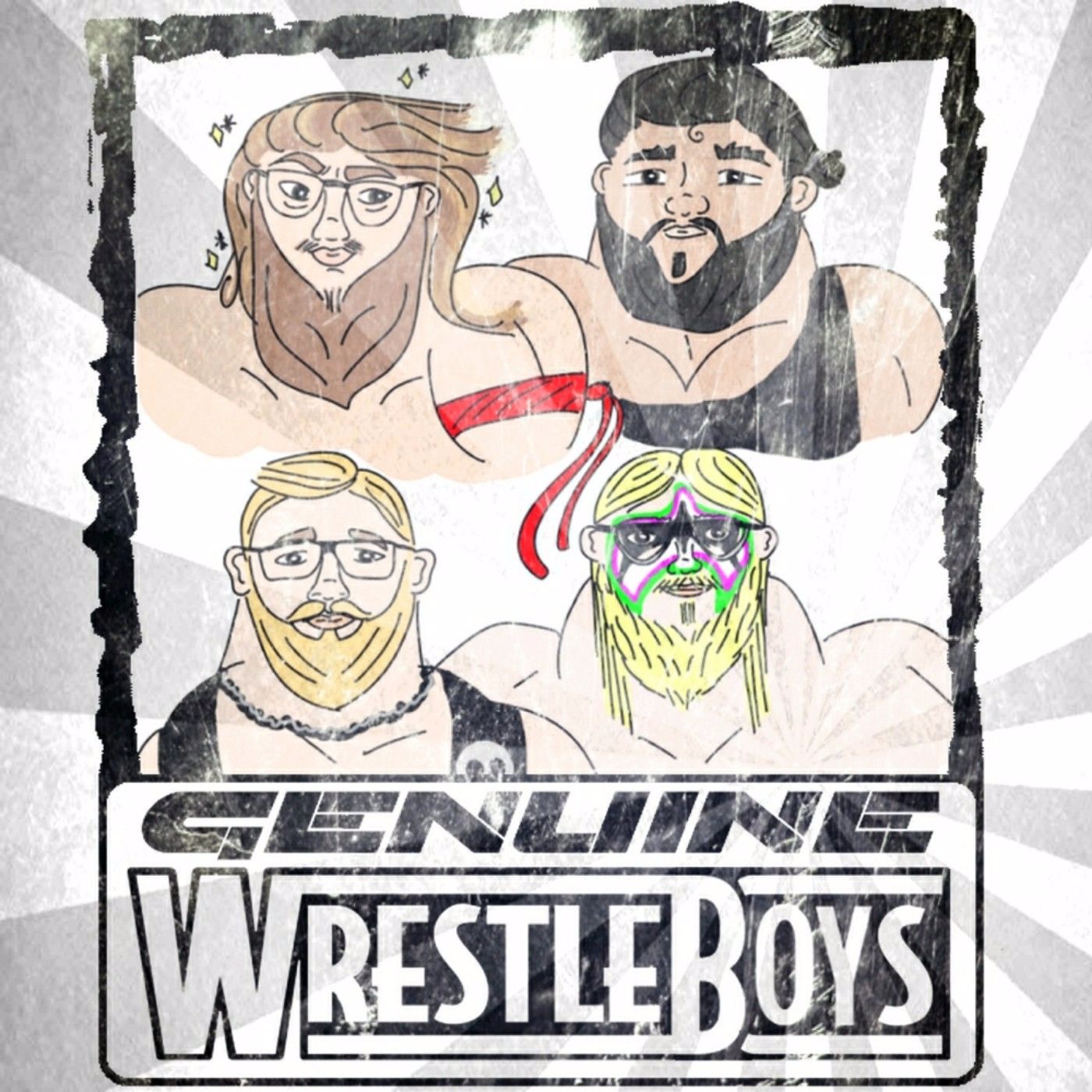 The 'boys are finally visited by Doctor Blurg!
After months and months of anticipation, Doctor Blurg (aka Bran, aka Vince) comes onto Genuine Wrestleboys for a face-to-face confrontation. Well, maybe more like a face-to-Skype or voice-to-voices. And probably more of a super awesome and friendly discussion about wrestling than a confrontation. You get the point!
Blurg & The 'Boys™ talk about Bran's wrestling fandom, why they even bother listening to the show, rate things on a scale of 6 to 9, and why they "haven't worn" the very good Wrestleboys shirt that they won. Oh, and also there's a bunch of actual discussion of this week in wrestling.
Highlights include: The go-home episodes of Raw and SmackDown before this weekend's Hell In A Cell PPV. Previewing Hell In A Cell. We all just want good things for Kevin Owens. Jeff Hardy's imminent hip, back, and/or full-body explosion via big dumb swanton. Samoa Joe, please read me a bedtime story about tearing apart my family. Previewing NJPW's annual "The Name Of This Show Makes Me Feel Uncomfortable But There's Probably Something Lost In Translation" event, Destruction In Hiroshima.
You can follow Bran on Twitter: @doctorblurg, and on Instagram: @brennanithink!
Happy Rusev Day Everyone!
Buy our merch by visiting our What a Maneuver store!
Get a FREE 30-day trial of Audible while supporting Genuine Wrestleboys!
FOLLOW US! GENUINE WRESTLEBOYS Visit Our Website Twitter: @WrestleboysCast Instagram: @GenuineWrestleboys
Follow Derek on Twitter: @ostercoaster! Follow Derek on Instagram: @bleuostercvlt!
Follow Esai on Twitter: @duckshirt! Follow Esai on Instagram: @duckshirt!
Follow Matt on Twitter: @wrestledrums! Follow Matt on Instagram: @mattondrums! Follow Matt's wrestling drums account on Instagram: @wrestledrums!
Follow Zack on Twitter: @KayfabeDad! Follow Zack on Instagram: @mychemicaldadpants!
Find out more at https://genuine-wrestleboys.pinecast.co